University of Dubrovnik
Institute for Marine and Coastal Research

• Home
• How to find us?
• History
• Activities
• Projects
• Scientific staff
• Facilities
• Aquarium
• Botanical Garden
• Some links
• Phone Numbers
• Publications in 2005-2006
• Publications in 2007
• Publications in 2008
• Publications in 2009
• Publications in 2010
• Publications in 2011
• Publications in 2012
• Publications in 2013
• Publications in 2014
• Publications in 2015
• Publications in 2016
• Publications in 2017
• Awards
• Our Anniversary
• As Others See Us
• The Research Vessel «Baldo Kosic II»
• News
• Contact
Photo gallery
• Aquarium - Dubrovnik
• Botanical Garden - Island of Lokrum
• Plants in Dubrovnik area
• Island of Lokrum
Facilities


The Institute for Marine and Coastal Research is located in St. John's Fortress in the historical centre of Dubrovnik. The laboratory area covers 220 m2. The Institute has a laboratory area (60 m2) for chemical analysis and phytoplankton analysis with appropriate equipment, a UV chamber for sterilization, a laboratory area for the preparation of samples for bacterioplankton analysis, a room for the preparation of vessels, chemicals and other items needed for conducting analyses, a room for microscope studies and computers for data analysis. The Institute has tanks for the experimental rearing of marine organisms, a chamber for growing phytoplankton, zooplankton, shells and fish. The Institute's library, alongside its rich collection of books, has been receiving the following scientific journals on a regular basis: Marine Ecology Progress Series, Journal of Plankton Research, Hydrobiologia, Marine Biology, Oceanologica Acta, Limnology and Oceanography, Aquaculture, Acta Adriatica, Acta Botanica Croatica, Natura Croatica, and others. The Institute has resource to a number of data banks ("Jadran" Project), libraries, etc.

The Institute also has an administrative staff, and a workshop.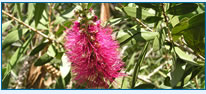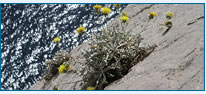 Anketa
Azerbajdžan, država u jugozapadnoj Aziji, ne graniθi s:
Version 2.03
Download PDF Publications